EXODUS is the second book in the Aftershock Series.

Life in the peaceful Amish community of Paradise is back to normal. There is just one problem. Levi is missing, overdue after traveling to Sector 4 to covertly obtain supplies.

Ryder locates his brother, held hostage by the governor in the Sector 4 prison. Paradise, a hidden oasis in the wasteland, is in danger. The governor must have it, whatever the cost.

Samuel, Levi's father, pleads with Gant, friend and former Master-of-the-Guard, for his help. Ryder's Raiders join him to create an invincible force to mount a rescue mission and to protect Paradise.

But no one could be prepared for what was coming.
PARADISE is the first book in the Aftershock Series.

In a region of the country where earthquakes should never have occurred, they struck with a vengeance, catching the people unprepared.

The unexpected disaster brought panic and chaos, leaving countless families homeless, without shelter, food, or water.

As time progressed and their situation became dire, a messenger arrived, spreading news of hope. There was a place, a safe haven, offering everything they needed to survive. Desperate for help, many made their way to the place, once again to be met by the unexpected.

Beware of the helping hand.
​
BOOK TRAILER - PARADISE, AFTERSHOCK SERIES, BOOK ONE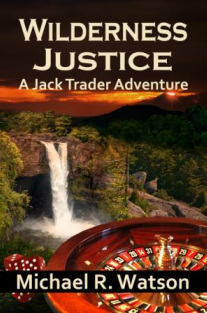 WILDERNESS JUSTICE is the third book in the Jack Trader Adventure series.

It is 1954.

Jack and Rudy are back in their most dangerous and exciting adventure yet, coming to the aid of a friend when her life is threatened.

She has overheard an incriminating conversation between her boss, the mayor, and a Las Vegas "businessman." A casino is in the works for Durango. If what she heard gets out, it could destroy their plans. It's decided that she is a problem and must be eliminated.

Jack and Rudy help her escape to a place they know very well, the mountainous wilderness area north of town. The enforcers are out of their element and Jack and Rudy have the upper hand, or so they think.
---
BOOK TRAILER - WILDERNESS JUSTICE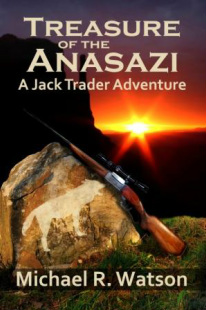 TREASURE OF THE ANASAZI
A Jack Trader Adventure

Treasure of the Anasazi is the second novel in the Jack Trader Adventure Series. Now available in audio too.

It is 1953.
The Anasazi, thought to have vanished from Mesa Verde centuries earlier, are very much alive, but in extreme danger deep within the Restricted Area.

Unless Jack Trader and interim Ranger Samantha Baker can stop ruthless treasure hunters from discovering and destroying their village, the Anasazi will take matters into their own hands.

They are the 'coyote people,' able to transform with deadly consequences.
---
BOOK TRAILER - TREASURE OF THE ANASAZI
NEW VIDEO AND AUDIO SAMPLE FOR TREASURE OF THE ANASAZI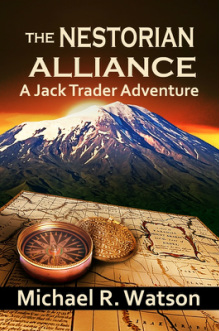 THE NESTORIAN ALLIANCE
A Jack Trader Adventure

"... the plot heightens to a sizzling crescendo..."
Former intel analyst and security manager, Pentagon

This is the first novel in the Jack Trader Adventure series.

The year is 1952.
The location of Noah's Ark has been one of history's most intriguing mysteries. Believed to be on Mt. Ararat, it still eludes all seekers. A well worn amulet has been discovered in a collection at the Denver Museum of Natural History with etchings indicating the true location of the Ark. Jack Trader, a geologist/archeologist and avid Ark enthusiast, is made aware of the discovery and wastes no time in preparing for an immediate departure from Durango, Colorado to the mountains of eastern Turkey.

Through a network of his agents, Joseph Stalin also learns about the discovery. He is determined to find the Ark first and destroy it. Stalin is still vengeful from being kicked out of seminary school many years earlier. Major Anna Petrova volunteers for the mission to Colorado with orders to retreive the amulet at all cost.

The Nestorian Brotherhood has been protecting Noah's Ark for centuries and will do anything to keep it safe and maintain its secret location. They are well prepared to meet any threat.
---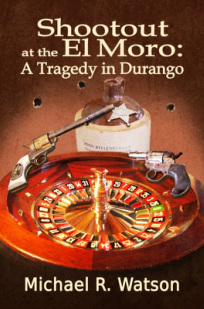 On January 6, 1906, in a town divided over gambling, growing tension erupted into a confrontation between Sheriff William Thompson and Acting Marshal Jesse Stansel.

What could have driven these two prominent lawmen past their breaking points to shoot it out in broad daylight in front of the El Moro Saloon?

This book tells a fictionalized biographical account of the events leading up to and following that day. For the history fans, the second half of the book contains the local newspaper articles telling the unbelievable details that followed those same events.
---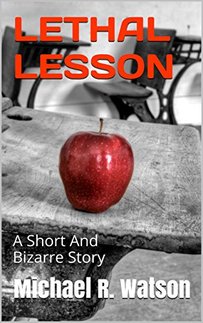 A new, innocent, and anxious young teacher is lured to a small Kansas town. When she is met with problems immediately on arrival, locals come to her aid. But what are their motives?
---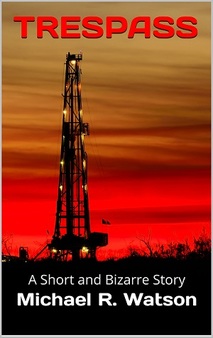 ​ Something is disturbed in the subsurface, and it will protect its domain.
---